TBS8510-6205-6104 DVB-T2 H.265 AC3 to DVB-T H.264 AAC modulator
TBS8510-6205-6104 DVB-T2 H.265 AC3 to DVB-T H.264 AAC modulator
Model: T2 to T Transcoding modulator
Weight: 15,000.00g
In Stock
The DVB-T2 H.265 AC3 to DVB-C H.264 AAC modulator is combined by a TBS8510 Video transcoder, a TBS6205 DVB-T2 Quad Tuner PCIe Card and a TBS6104 DVB-T Quad Mods modulator PCIe card. It supports to generate around 30 HD DVB-T channels.
Why we need to use this modulator?
Nowadays, more DVB-T2 signal is adopted, especially in EU countries. These kind of DVB-T2 channels are mostly in H.265/HEVC video format and in AC3 audio format.
However, there are still many villages are still with old DVB-T/C system, and not every family has TV sets supporting HEVC and AC3. In the case, TBS DVB-T2 H.265 AC3 to DVB-T H.264 AAC modulator will help to solve the problem.
Key Features
Change DVB-T2 H.265 AC3 channels to DVB-T H.264 AAC channels.
DVB-T2 input: RF input in 4 frequencies. (Bandwidth: 6, 7, 8 MHz)
DVB-T output: RF output in 4 frequencies. (50 ~ 950 MHz)
Transcoding capacity: Around 30 channels.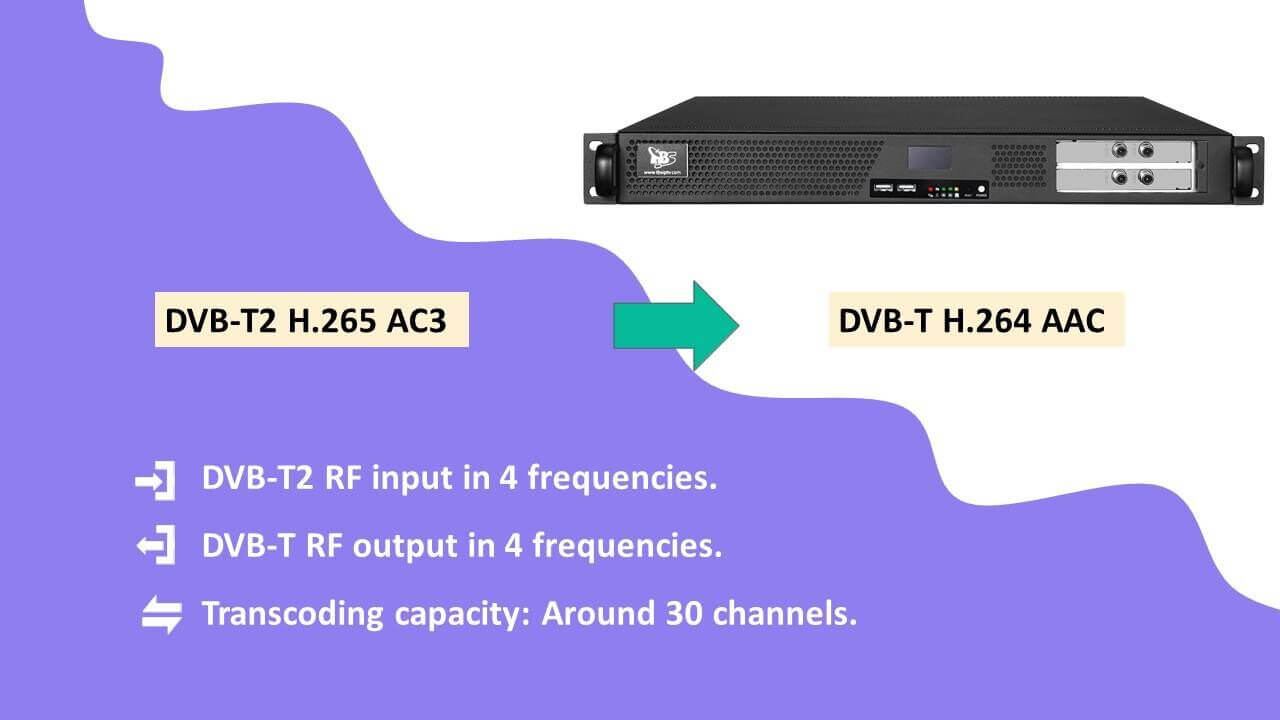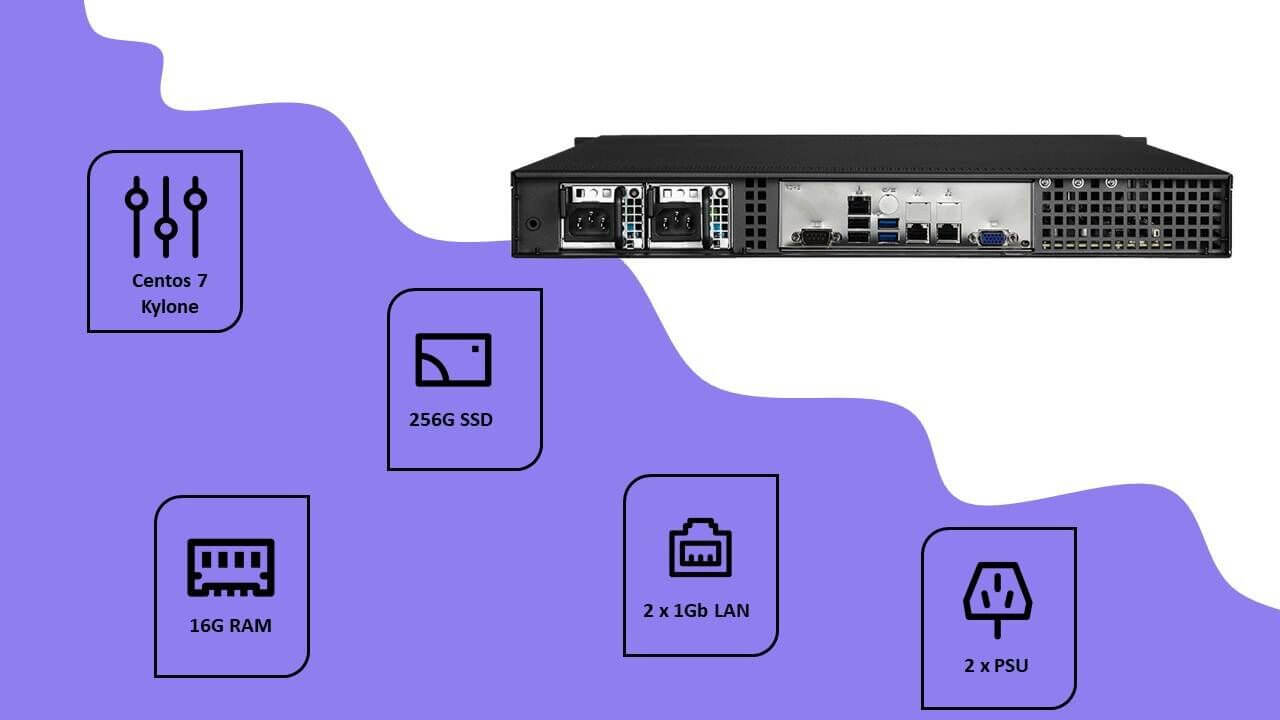 Specifications
Input
Input Signal
DVB-T2/T
Receiving channel
VHF band and UHF band
DVB-T2/ T modulation type
QPSK, 16QAM, 64QAM, 256QAM
FFT mode
1K, 2K, 4K, 8K, 16K, 32K
Code rate
1/2, 3/5, 2/3, 3/4, 4/5, 5/6, 7/8
Guard internal
1/4, 1/8, 1/16, 1/32, 1/64, 1/128, 19/128, 19/256
Multiplexing
Input Channels
DVB-T2 RF input in 4 frequencies
Output Channels
DVB-T RF output with around 108Mhz
Function
PID remapping automatically
Accurate PCR adjustment
Automatic PSI/SI table generation
Transcoding
Video Codecs
HEVC / H.265 to AVC/ H.264
Audio codecs
AC3 to AAC
Resolution
1920x1080P, 1920x1080i, 1280x720P, 1024x576, 720x576i, 720x480i, 480x576, 544x576, 640x576, 704x576
Rate Control
CBR VBR
Modulation
Modulation Standard
DVB-T in 4 frequencies
Frequency range
50 ~ 950 MHz
Channel bandwidth
6, 7, 8 MHz
Level
5 - 120
FFT
2K, 8K
FEC
QPSK, 16QAM, 64QAM
Code rate
1/2, 2/3, 3/4, 5/6, 7/8
Guard interval:
1/4, 1/8, 1/16, 1/32
Max bit rate
27Mbps/per channel