TBS8012 DVB-ASI to IP Gateway
TBS8012 DVB-ASI to IP Gateway
Model: TBS8012
Weight: 12,000.00g
Discontinued
TBS8012 DVB-ASI to IP Gateway supports to grab MPTS or SPTS streams from 16 ASI inputs, and allows to select and multiplex desired input programs from each DVB-ASI stream, outputs MPTS or SPTS via IP multicast through two Gigabit Ethernet ports.
TBS8012 DVB-ASI to IP Gateway is designed to be standards-compliant for interoperability with a wide variety of DVB-ASI and Gigabit Ethernet devices. It is an ideal solution for integrating and bridging DVB-ASI interfaces to IP networks via Gigabit Ethernet.
TBS DVB-ASI to IP Gateway allows to strip NULL stream packets and select desired programs only when converting DVB-ASI sources to IP streams which will maximize IP efficiency.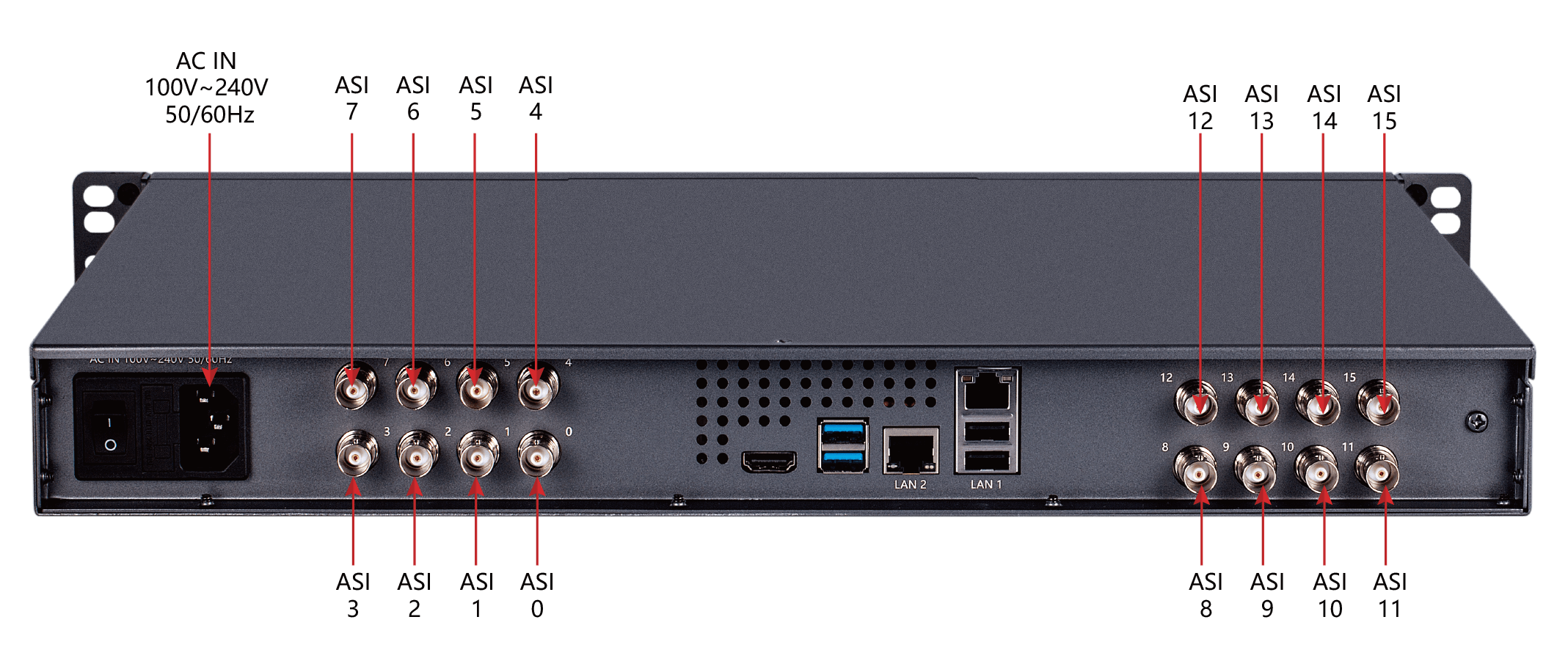 Features:
Standards-compliant to DVB-ASI, MPEG2-TS, IP multicast
Supports MPTS or SPTS input/output
16 DVB-ASI inputs
2 Gigabit Ethernet Ports for streams output or management
NULL packet stripping on input
Desired channels selected for output.
VBR to CBR conversion
140Mbps DVB-ASI data rate on each port
Web-based GUI for configuration and monitor
Client-based SNMP for remotely managing
1U Rack space, minimizes rack space requirements
Application:
IPTV Servers
ASI to IP conversion
Datacasting and monitoring
Electronic Program Guides (EPG's)
Broadcast TV
How it works ?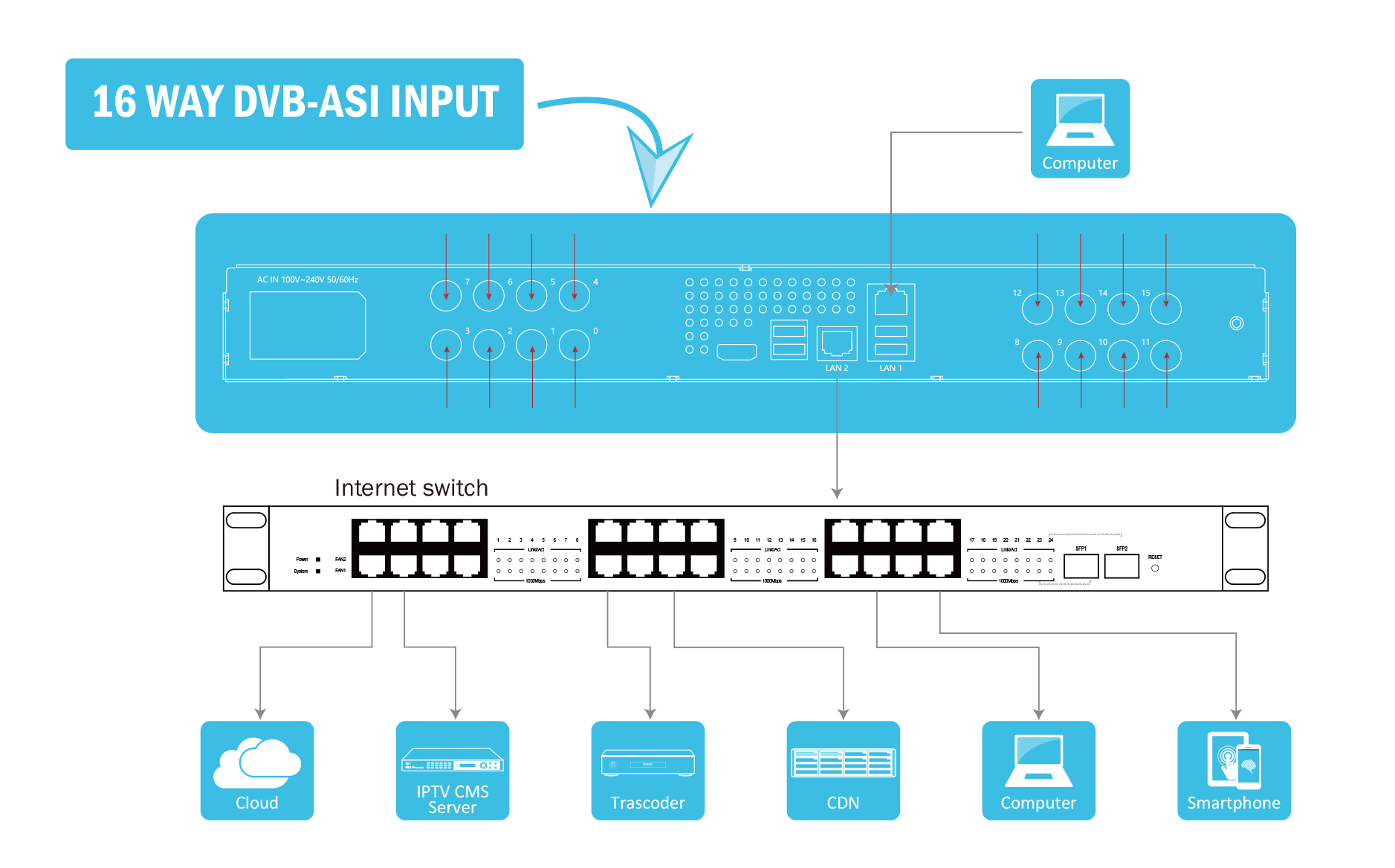 Specification:
Size
1U
Interface
Input
16 ASI, 75 ohm BNC
Output
2 x Gigabit Ethernet RJ-45
Bite Rate/Protocol:
Input
Max of each channel is 140Mbps
Max total bit-rate is 1.6Gbps
Output
UDP/RTP
Unicast and Multicast
Management:
GUI
Chrome or Firefox browser
Protocols
SNMP
Others
Dimensions
43.5 x 32 x 4.7cm
Weight
12KG
input Voltage
AC 100-240V, 50/60Hz