Kylone digital content managing panel
Kylone digital content managing panel
In Stock
| | |
| --- | --- |
| Kylone Edition | Description |
| Streaming Edition | Convert DVB, ATSC, ISDB-T, HDMI, or local file to IP streams. |
| Transcoding Edition | Convert DVB, ATSC, ISDB-T, HDMI, or local file to IP streams, change video and audio codec, compress bitrate, change FPS, overlay logo/text, or burn the subtitles into the live stream. |
| IPTV CMS Edition | For building IPTV in LAN/ISP network, managing users and digital contents, being able to integrated with third-party PMS system. |
Multiple input – DVB, ATSC-T, ISDB-T, HDMI, IP, Local file.
Support to use TBS TV tuner card receiving digital content from Satellite (DVB-S/S2/S2X), Cable (DVB-C), Terrestrial (DVB-T/T2, ATSC-C, ATSC, ISDBT), and gain digital content from IP stream and local file. For IP stream input, Kylone also supports multiple protocol, including UDP, RTP, HTTP, HLS, RTSP, Media Files, RTMP, SRT.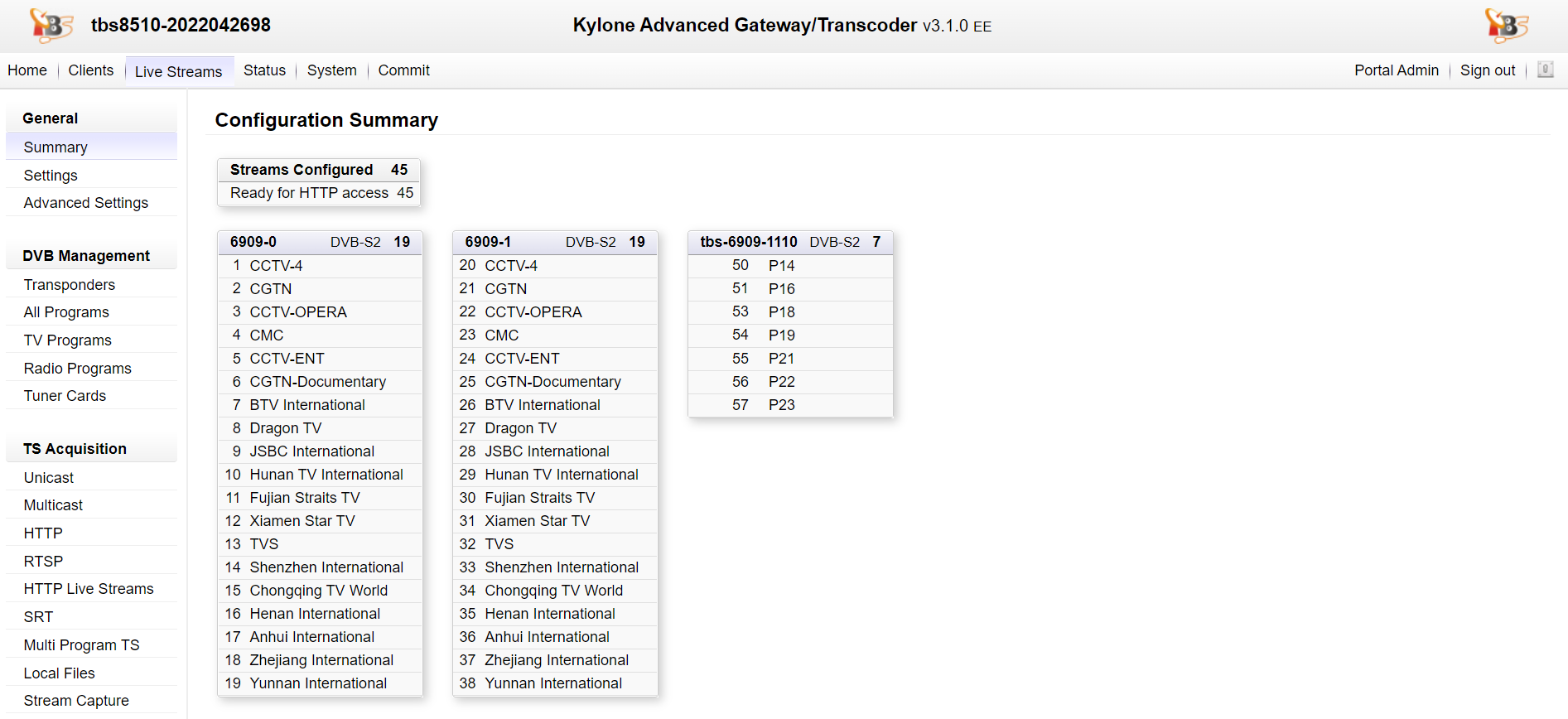 Powerful TS process engine
Ability to probe input sources in advance to analyze TS structure. Configure output TS structure as required, for example: define intervals, set PID mappings, etc. Furthermore, the TS structure can be tracked in real time, no matter input or output.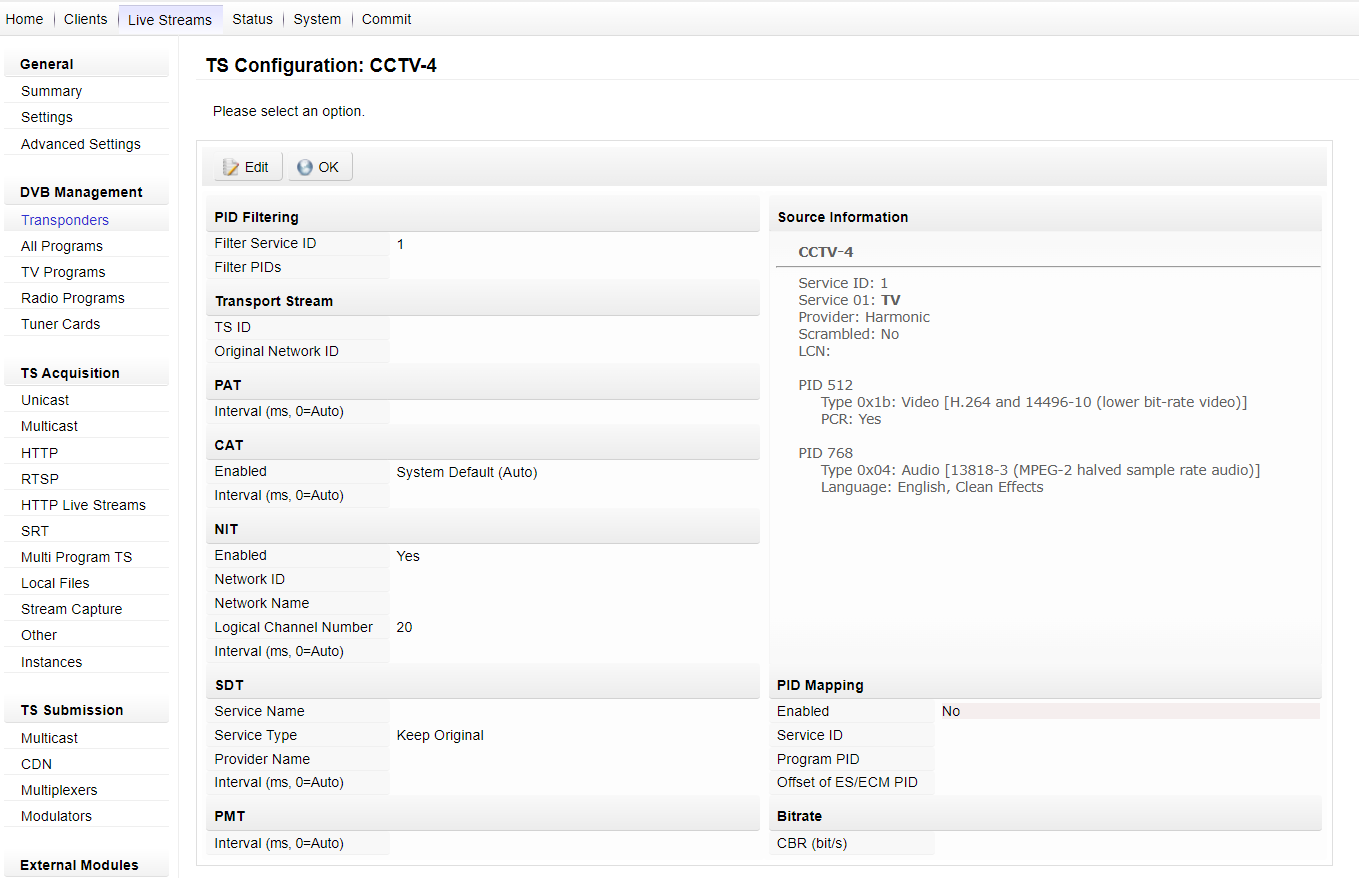 Transcoding and multiple output
Convert the video or audio codec, compress bitrate, change FPS, overlay logo/text, or burn the subtitles into the live stream. In a simple word, Kylone supports to convert media files from their source format into the best possible quality stream to downstream network, CDN or any other specific video distribution system.
Deliver the low latency live stream and support various type of streams output, including UDP, RTMP, HTTP, HLS(ABR), SRT.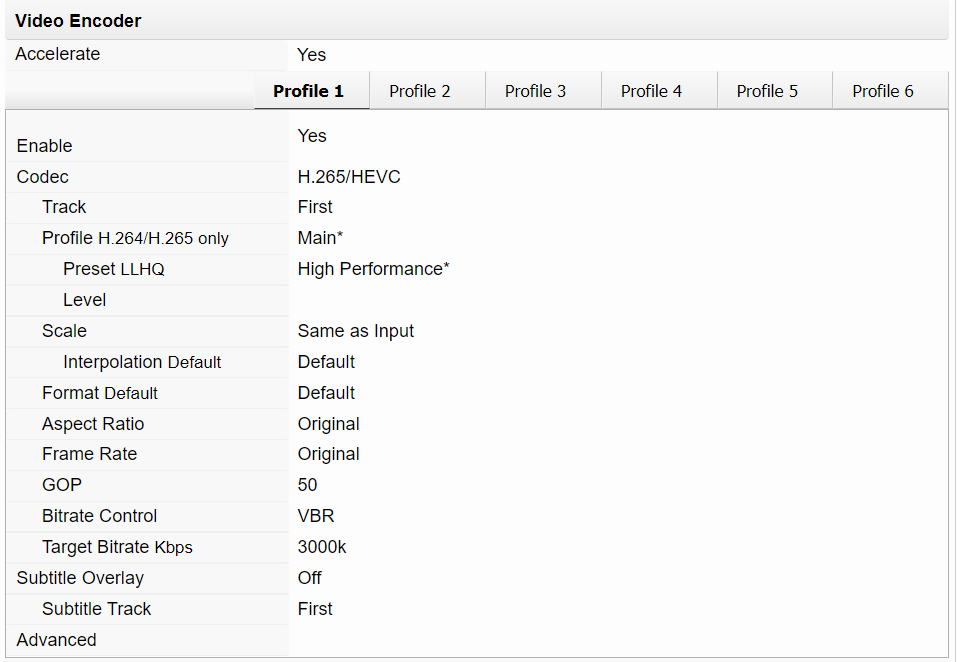 Intelligent content and users managing
Pack the live streams and on-demand video according to the system requirement, deliver the different content package to different users group. Available to be integrated with third-party PMS system by API access. Kylone is an intelligent IPTV managing panel to build up hospitality or ISP IPTV system.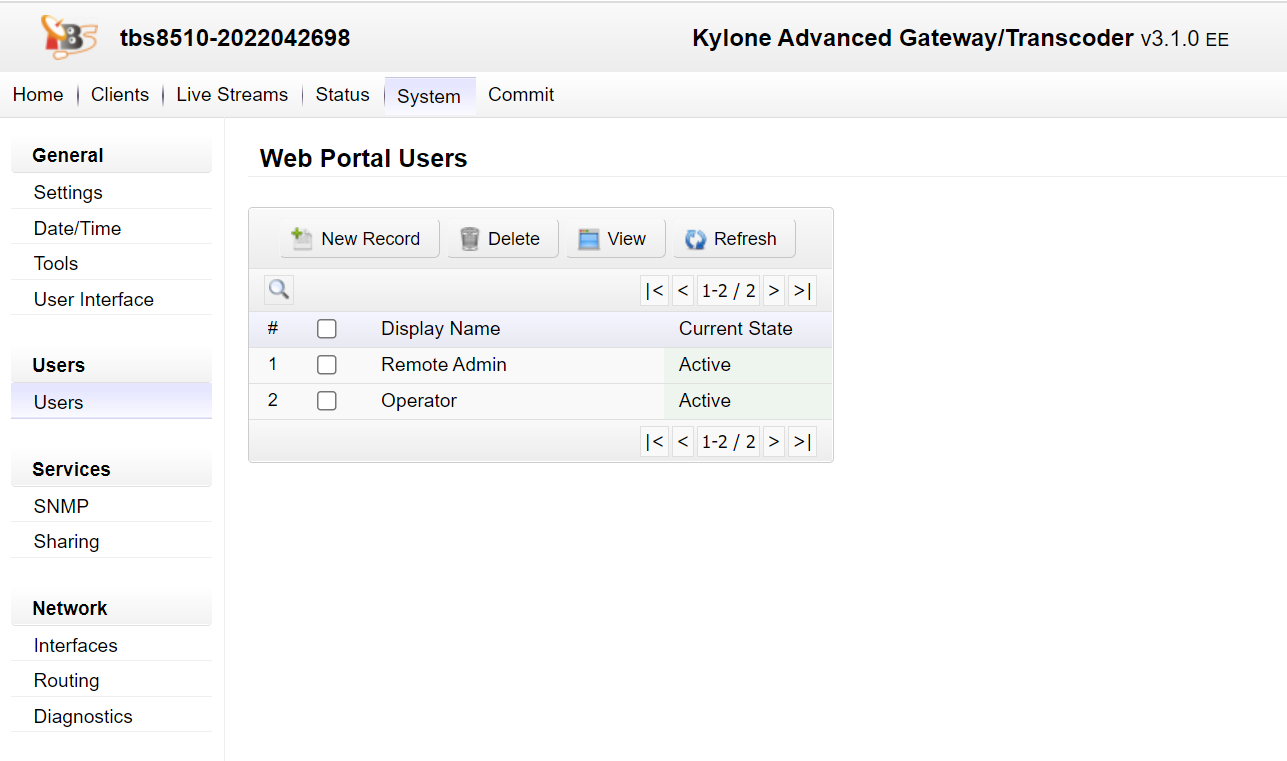 Web base interface
Be easily managed through Web base interface, allowing operators access the server, change setting, manage content at any time and any where as long as you can connect to the internet.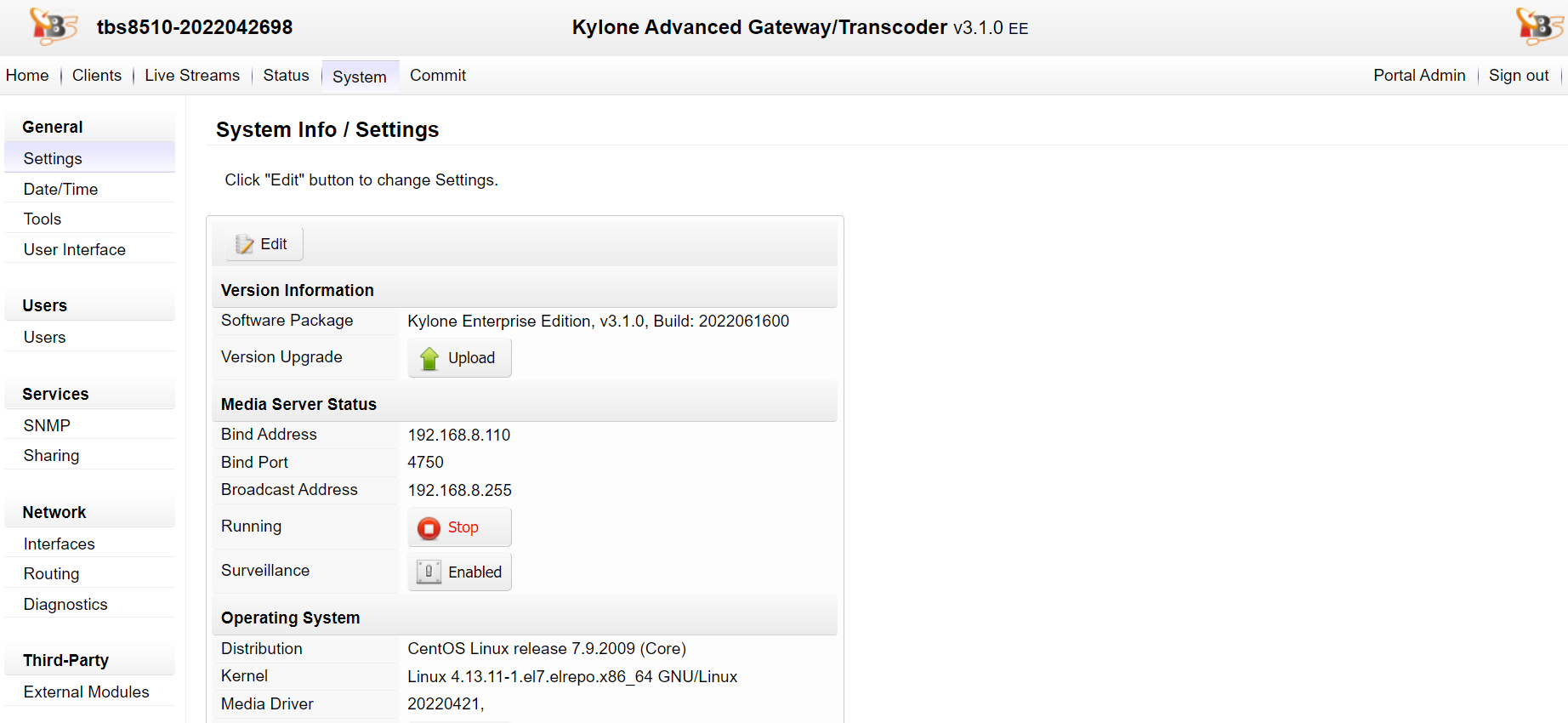 System monitoring
A full function dashboard allows to monitor the server CPU, Memory, Network and GPU usage. Users can be easy to check the server status and everything will be under the control.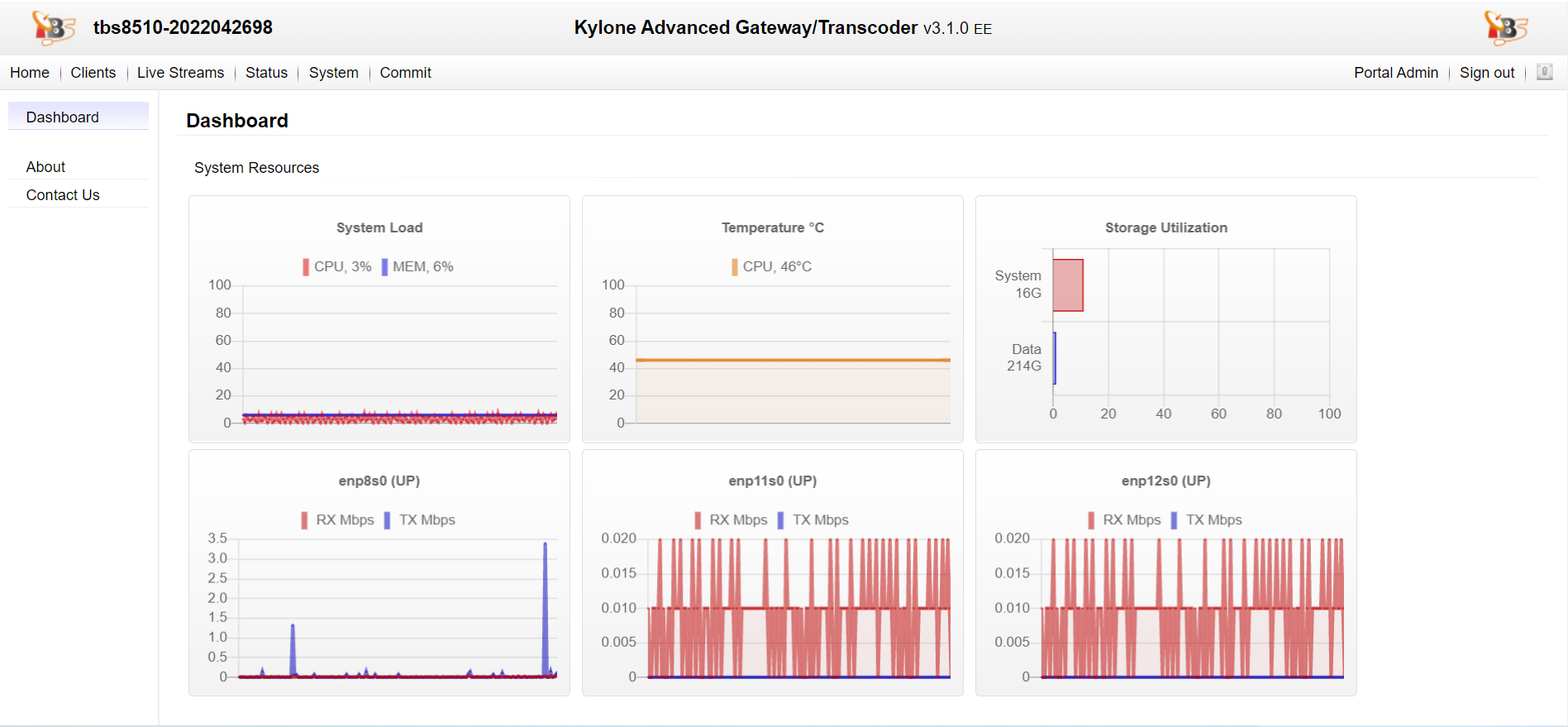 Database Backup & Restore
Kylone supports to back up the database and system setting periodically. Operator can be easy to restore it when you need moving or recovery.