TBS6900 DVB Dual CI PCI-E Card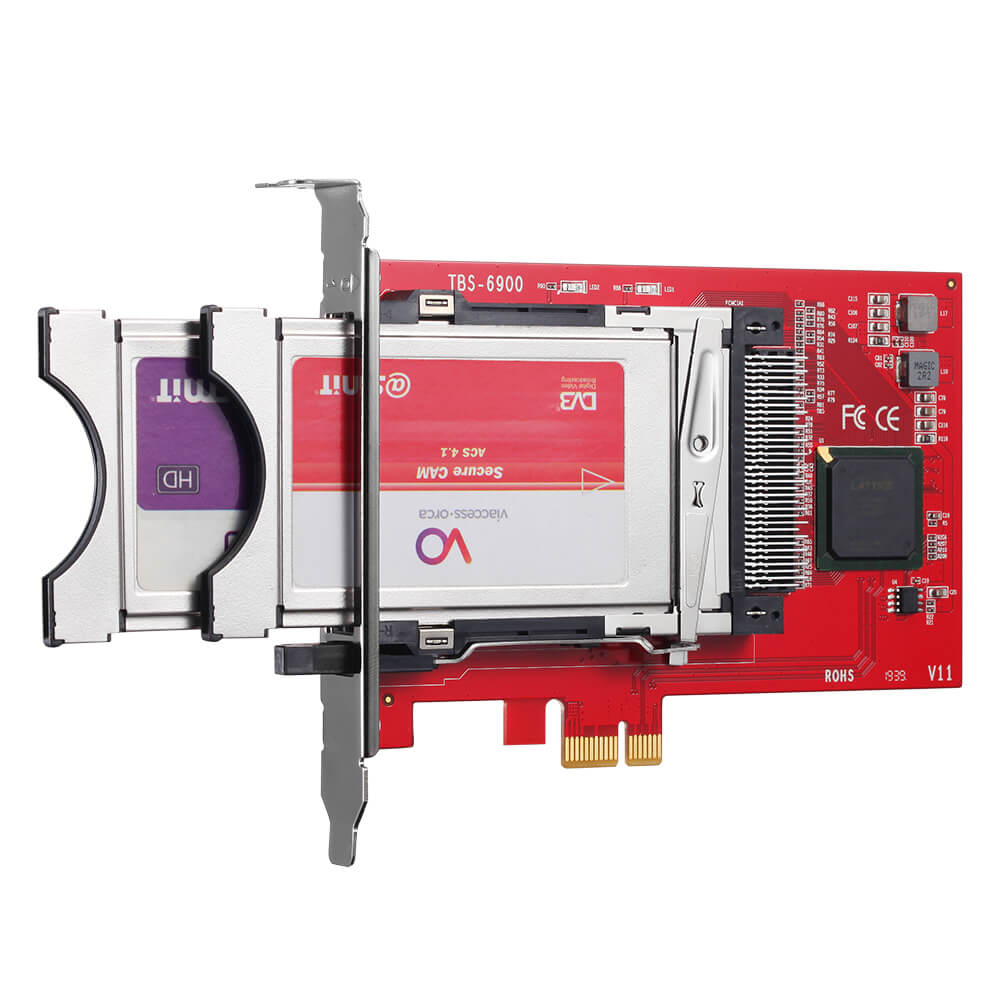 TBS6900 DVB Dual CI PCI-E Card
Product Model:TBS6900
Weight:500.00g
In Stock
Description

Download

Reviews (0)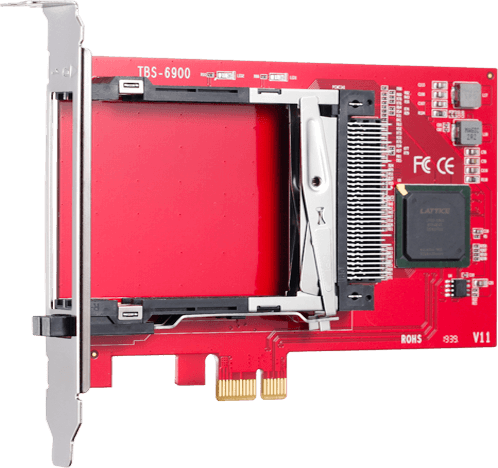 TBS6900
DVB network Dual CI PCI-E Card
How it works ?
Based on our software TBSREMUX, which can receive MPEG TS streams from multicast (udp/rtp) or http and combine them into one multiple program stream that is suitable for outputing as /dev/dvb/adapterx/secy (x=0-16, y=0,1), then use DVB tools like DVBLAST, TVHEADEND,ASTRA to scan the transponder, then output to network via udp/rtp/http protocol.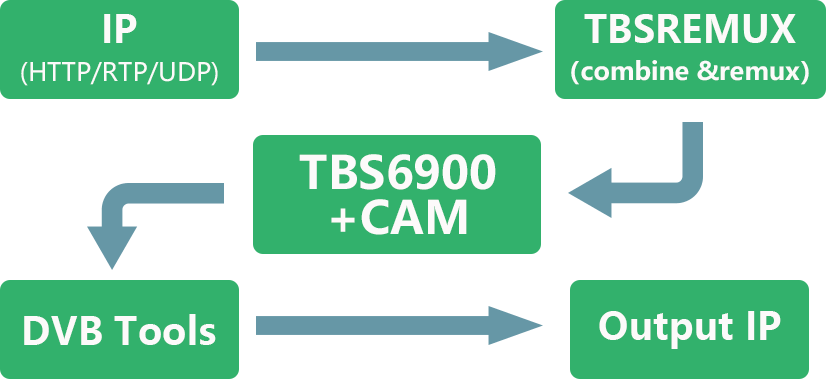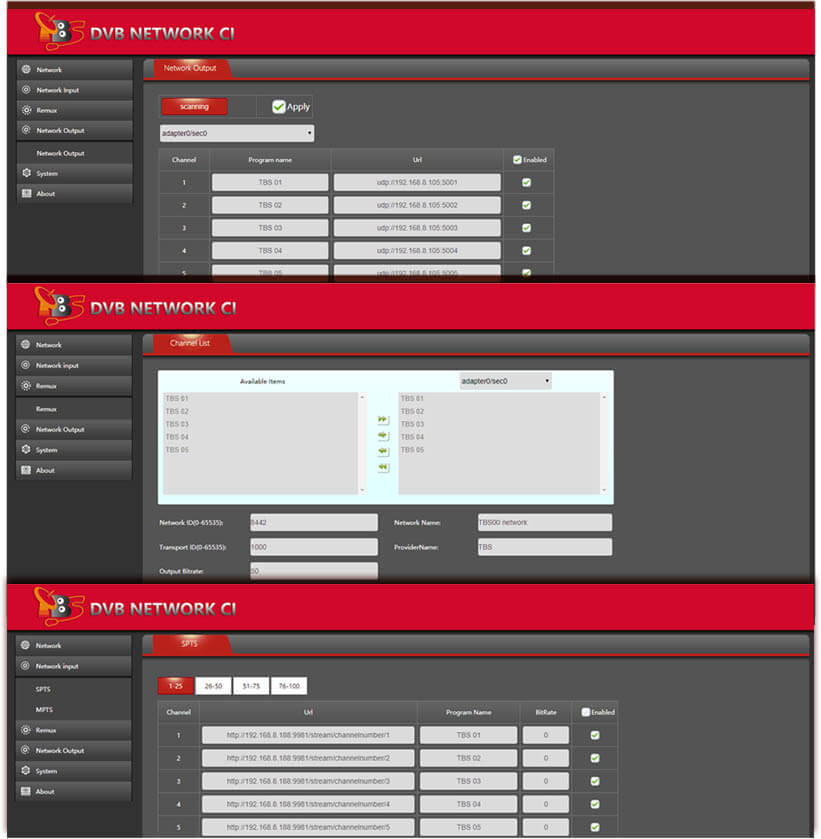 How to use it with other TBS products ?
TBS6900 compatible with all TBS tuner cards and server products , supports to install in MOI pro AMD or MOI-V , this is especially good in systems with a limited number of free slots and have lots of channels need to decrypted. For example, you can use 2 TBS6909 (means you can receive from 16 transponders) for receiving the signals in MOI Pro AMD, and then use 2 TBS6900 for decryption.

Specifications:
Inputs
IPTV streams (udp/rtp/http) unicast or multicast
Outputs
IPTV streams (udp/rtp/http) unicast
Max bit rate
80Mbps/per channel
Working Temperature
0-60℃
Power
12V/10w
System Requirements
Linux (Ubuntu 1604 1804, Centos 7)
Available PCI Express x1, x4, x8 or x16 slot
Package Contents
1 x TBS6900
Card Size
130mm*92mm
Gift Box Size
17.7*16*3CM