TBS6909-X V2 DVB-S2X/S2/S Octa Tuner PCIe Card & Kylone Streaming License
TBS6909-X V2 DVB-S2X/S2/S Octa Tuner PCIe Card & Kylone Streaming License
Model: TBS6909-X V2 & Kylone Streaming License
Weight: 800.00g
In Stock
Kylone licence valid activation time: Within one year from the date of order.
(example: order date 2023.11.15, valid time: 2023.11.15~2024.11.15)

TBS6909-X V2 is a powerful DVB-S2X/S2 and annex M octa tuner card with PCI Express interface, it not only supports to receive SD/HD digital TV channels from 8 different satellite transponders simultaneously, but also supports CCM, ACM, VCM and Multi Input Stream, which is considered as a professional TV tuner for industrial-level users. When you have limited PCIe slots in your server, TBS6909-X V2 enables you to receive more channels than the usual dual or quad TV tuner.
Coupled with Kylone streaming license, it is easily to Broadcasting & Streaming satellite signals to IP with UDP, HTTP,HLS, SRT, MPEG-TS protocols. Which is highly recommended broadcasting system.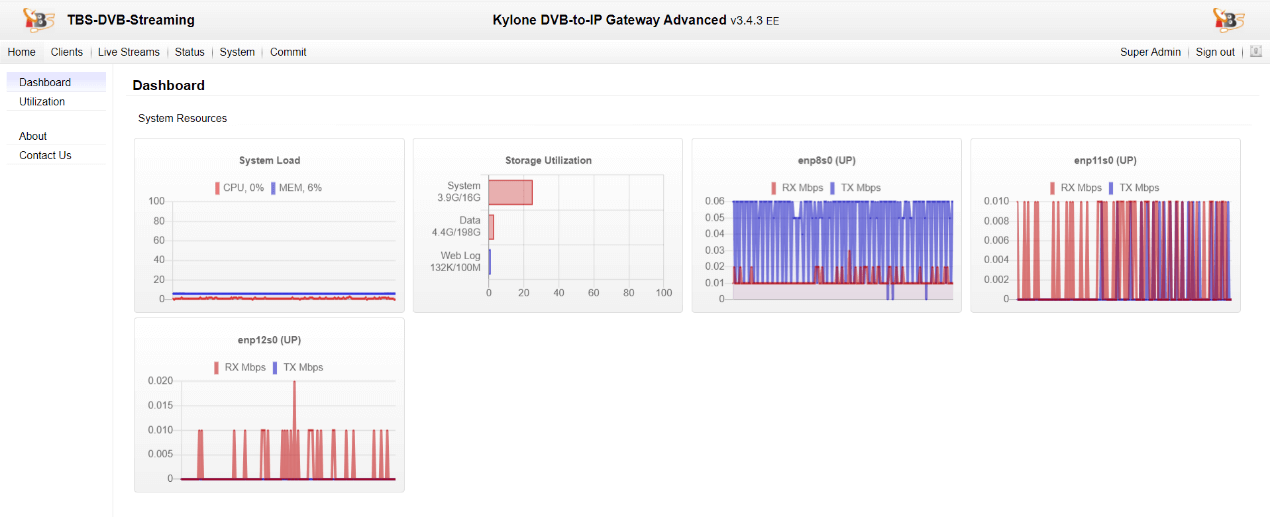 Kylone streaming license Featurers:
DVB-S2X/S2/S/C/C2/T/T2/ISDBT/ATSC/QAMB, IP, ASI, SDI, HDMI input support
Output UDP, HTTP,HLS, SRT, MPEG-TS protocols
Support for DVB, Closed Captions subtitles
SNMP Monitor support
MPTS/SPTS input and MPTS/SPTS output
Support backup and restore more easy to manage
TBS DVBC,DVBT,ISDBT,QAMB,ATSC,ASI modulator support
Support EPG from DVB and Third-Party
Professional Status monitor page