Since 2016, TBS has helped more than 500 customers to build up IPTV systems with total Kylone solution. Our technical team always provides customer with efficient online support and remote assistant to build up the system, training customer's engineers to launch the system.
HOTEL IPTV SOLUTION
CASE 1: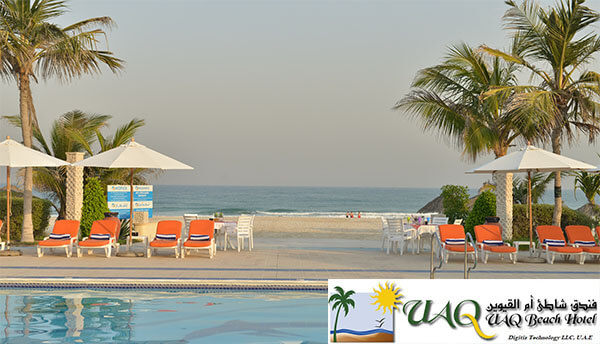 The Beach Hotel, Umm AI Quwain
stands out amongst the best hotels in the United Arab Emirates. UAQ Beach hotel offers 66 villas in the cozy living spaces, allowing a barefoot existence and simple lifestyle of basking in the sun. In order to improve customer experience, UAQ ends up upgrading its IPTV system with support of TBS Kylone IPTV solution.
http://thebeachhoteluaq.com/index.php
UAD Beach hotel ONLY adopts below hardware to build up the IPTV system streaming out abundant digital contents with great ease.

MOI PRO AMD Streaming Server

An all-in-one CMS server for streaming FTA satellite channels and managing contents and Clients

A IPTV streaming server powered by AMD Embedded G-Series SoC, it supports to be loaded with 4pcs TBS DVB tuner cards for capturing satellite live TV channels.

TBS6909 DVB-S2 Octa tuner PCI-E card

TBS6904 DVB-S2 Quad Tuner PCIe Card

The tuner cards are loaded in above MOI PRO AMD server for capturing FTA satellite live TV channels from total 12 transponders.

TBS 3700 Media Player (STB)

Supports 4K, VC-1, H.264, H.265, MPEG-2.
Supports standard RJ45 WLAN network connection and wireless network connection.
Support WIFI sharing.
Digital Contents list:
64 DVB-S2/S Live TV channels
Hundreds of Movies (Stored in additional hard dish)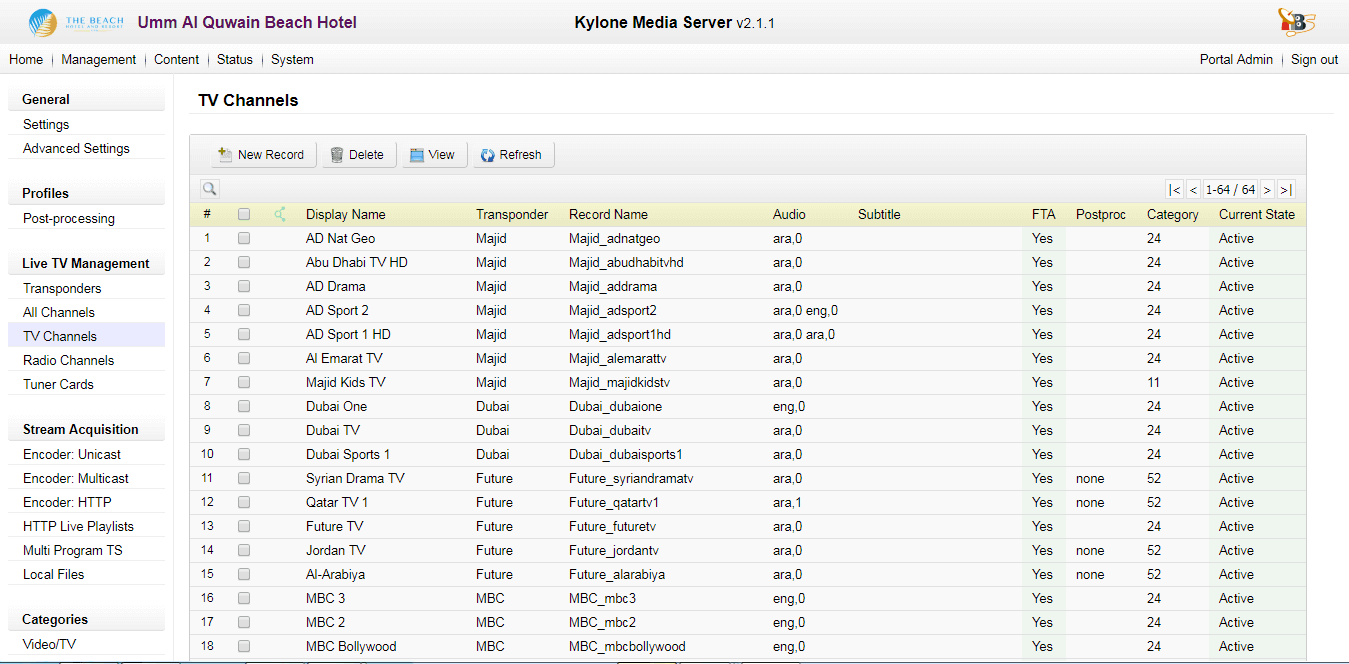 ISP SOLUTION
CHACONET was started as WISP 15 years ago and have also been working with fiber optics for a few years. It offers IPTV service on both networks, in a separate VLAN with multicast.With multicast CHACONET can optimize the data transfer so as to avoid having an unnecessarily high amount of data traffic, especially in the wireless network.
http://www.chaconet.com.py

CHACONET has started to work with TBS since 2019, using Kylone middleware, MOI headend streaming server and TBS8510 transcoder to build up an IPTV system in their ISP network. By now, there have been about 500 subscribers ordered the additional IPTV service amount totally 4000 subscribers in CHACONET ISP system. The system are broadcasting 117 live channels now, and another 150 channels will be added into the system in the coming half year.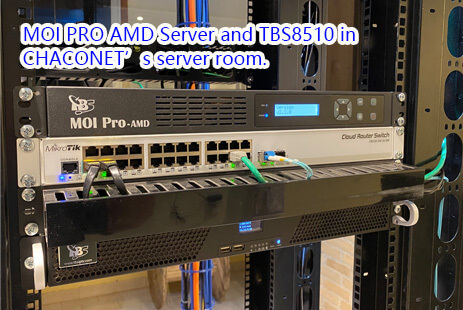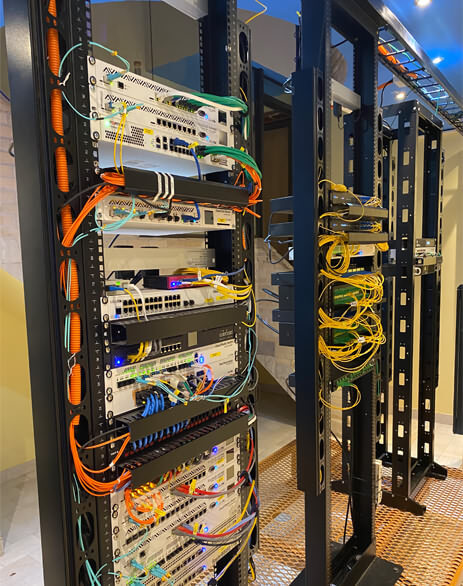 CHACONET's server room. In this system, CHACONET basically works with routers and switches from MikroTik. They also use Fortinet firewall to make NAT for our users. And the radios and GPON devices are all from Ubiquiti.